Introduction to Columbia: San Diego
Tuesday, September 11, 2018, at 6:30 p.m.
Lincoln High School
4777 Imperial Avenue San Diego, CA 92113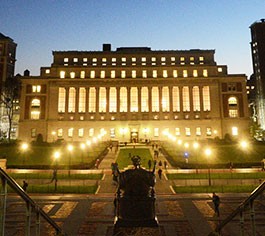 With the start of the new academic year, Brett Fuller, Senior Admissions Officer at Columbia University's Office of Undergraduate Admissions, will be coming to San Diego. The Introduction to Columbia is a public presentation that will cover academics, student life, undergraduate research, study abroad, internships, admissions, financial aid and much more!
Kindly RSVP for this Introduction to Columbia, as space is limited.
If you would like to share the event invitation with another individual, please direct them to our Columbia Visits You page. We look forward to seeing you and your family there!
This message